【心干寶貝Gift box】 (Meat) - Gift Box

* Sauces without preservatives

【心干寶貝Gift box】 (Meat) - Gift Box ,7pieces :
*Black Pepper Sauce 280g*1
*Mushroom Sauce 280g*1
*Italian sauce 180g*1
*Dried Scallop Sauce 180g*1
*Milk Pot Stock Powder 40g*1

*[Floss Series(Vegetarian), 1 packs are optional below]
-Please specify in [Remarks]-
(1)Vege Orang-Moss Floss (250g)
(2)Vege Nori Kelp Floss (250g)
(3)Vege Mushroom Floss (250g)
(4)Vege Pumpkin Floss (250g)
(5)Vege Meat Flakes With Nuts (165g)
(6)Vege Hericium Erinaceus (165g)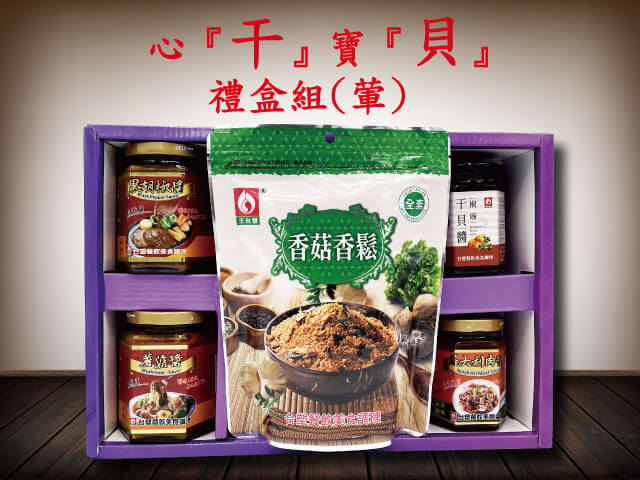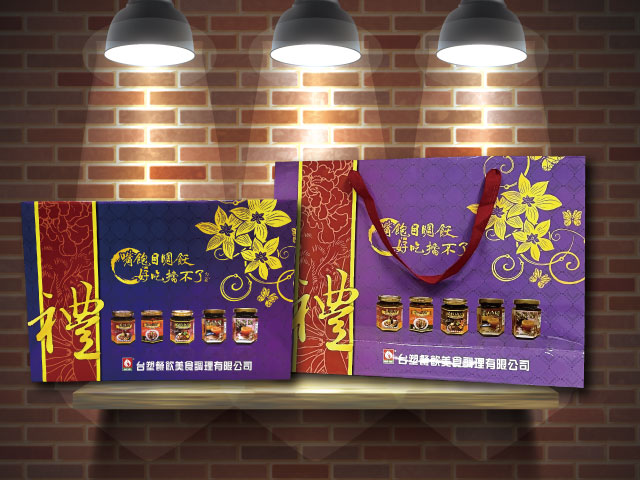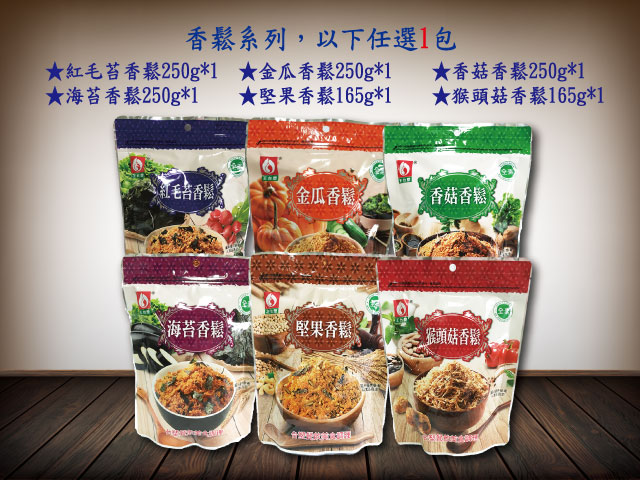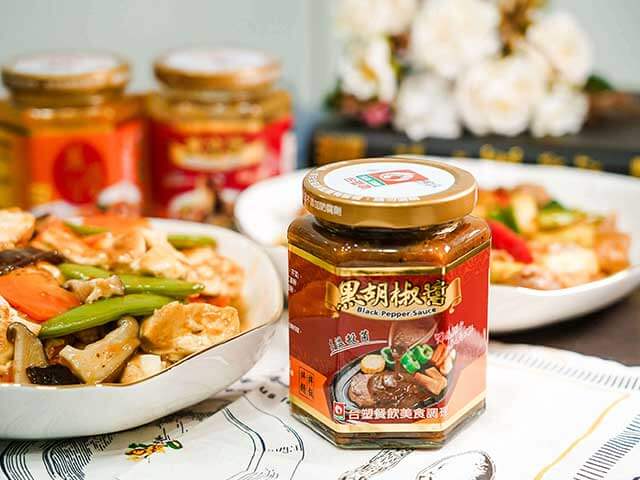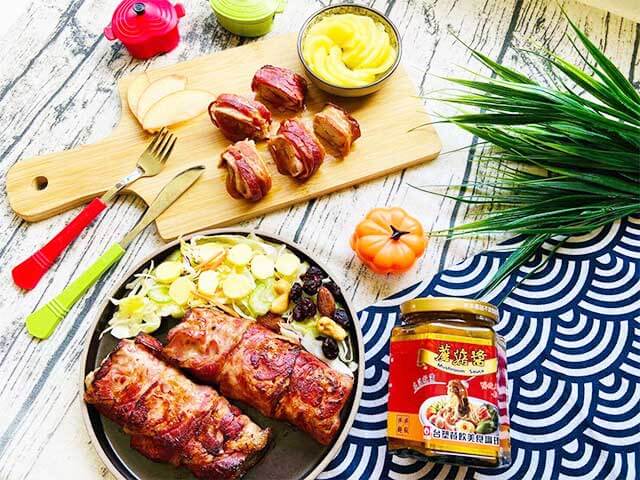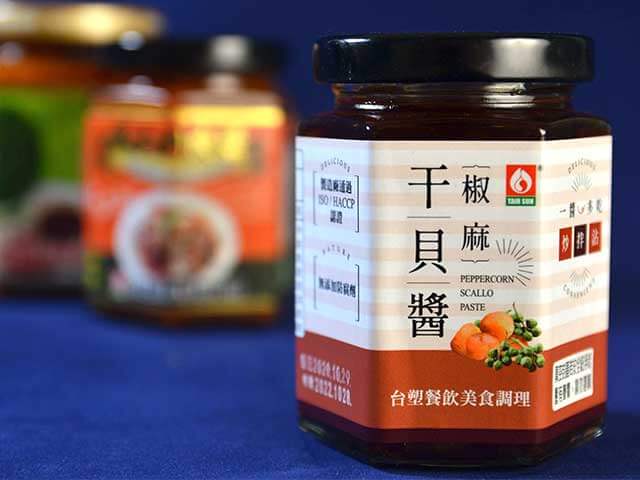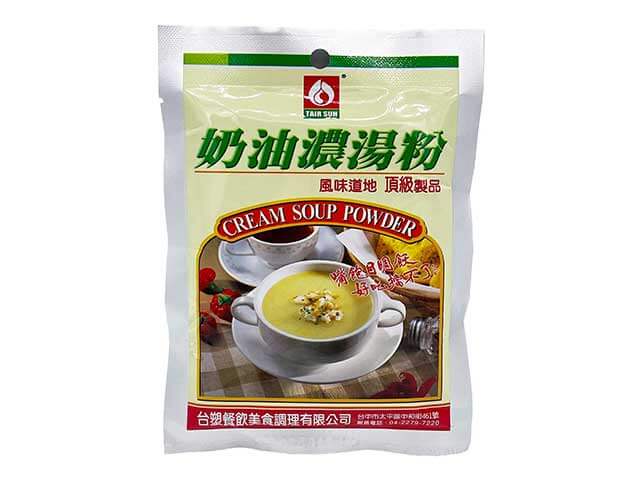 * Sauces without preservatives

【心干寶貝Gift box】 (Meat) - Gift Box ,7 pieces :
*Black Pepper Sauce 280g*1
*Mushroom Sauce 280g*1
*Italian sauce 180g*1
*Dried Scallop Sauce 180g*1
*Milk Pot Stock Powder 40g*1

*[Floss Series(Vegetarian), 1 packs are optional below]
-Please specify in [Remarks]-
(1)Vege Orang-Moss Floss (250g)
(2)Vege Nori Kelp Floss (250g)
(3)Vege Mushroom Floss (250g)
(4)Vege Pumpkin Floss (250g)
(5)Vege Meat Flakes With Nuts (165g)
(6)Vege Hericium Erinaceus (165g)

Discount: $660

***Enterprises are welcome to inquire, and gift boxes can be customized***
【Notes】
1.Do not drip water after opening the can , refrigerate and use it as soon as possible.
2.The taste of the sauce is so adequate that you don`t have to add any seasoning. Good for both cold and hot food. especiolly for hot food.
-------------------------------------
【Business item 】
--Sauce Series (both meat and vegetables)--
Black Pepper Sauce、Mushroom Sauce、Italian Meat Sauce、Peppercorns paste、Dried Scallop Sauce、Barbeque sauce、Fried Scallion Sauce、 Chili and Shiitake Mushroom Sauce

--Hot Pot Soup Series--
Spicy Hot Pot Sauce、Mushroom Hot Pot Soup Powder、Medicinal Cuisine Stock Powder、Milk Flavour Stock Powder、Japanese style stock powder、 Korean kimchi stock powder

--Soup Powder Series--
Clam essence、Dried Codfish Essence、Chicken Juice Powder、Mushroom Kelp Powder --Bisque Powder Series

-- Corn Soup Powder、Cream Soup Powder --
Floss Series(Vegetarian)

-- Vege Hericium Erinaceus、Vege Orang-Moss Floss、Vege Nori Kelp Floss 、Vege Mushroom Floss、Vege Pumpkin Floss、Vege Meat Flakes With Nuts

--Frozen Series--
尚撰湯

--Sauce OEM-- OEM、ODM


【Applicable objects】
Compound catering / simple restaurant / tea house / cafe / food company / lunch box food factory / Waihui, cocktail party company / Conditioning package food factory / chain restaurant industry / highway rest station / amusement area / leisure entertainment industry / leisure farm Tourist Attractions Hotel Industry/Exquisite Western Restaurant/Campus Restaurant and Campus Central Kitchen / Railway Restaurant / Breakfast Shop / Steak Shop/Western Food Bakery / Kindergarten / Vegetarian Restaurant / Religious Circle / Vegetarian Supermarket / Vegetable Restaurant

【Manufacturer Info】
-Food business registration number: B-196889877-00000-1
-The name of the domestic manufacturer in charge: TAIR SUH DINING GOURMET SEASONING CO., LTD.
-Phone number of responsible domestic manufacturer: 04-26936228
-Address of the domestic manufacturer in charge: NO.251, sec. 1, Shatian Rd., Dadu Dist., Taichung City 432,Taiwan.
1. Shipment within 3 days after the order is placed, and no shipment on Sundays and national holidays.
2. Superstore pickup-arrive at the designated store 2-3 days after shipment.
3. The seller's delivery service-arrive at the designated address 1-3 days after shipment (the seller's delivery service does not include remote mountainous outlying islands and Huadong area, and the shipping fee is extra).
4. The weight limit for over-commercial is 5 kg, the length of one side does not exceed 30+30+45cm, and the seller's home delivery is unlimited.
5. For more than 5 kg, please choose the post office or home delivery, and the far area freight will be extra.
6. Due to the cost of packaging materials, the cash on delivery will not be shipped if the payment is less than $150, please forgive me.
7. Delivery cash on delivery plus $30.